Nov 27, 2020 | Industry Events Industry News
FestConnect: Better Together Industry Holiday Party
Tuesday, December 8, 2020 3PM – 4:15PM via Zoom
Put on your favourite holiday hats and join OFN for our virtual industry holiday party and festival networking event hosted by OFN President Holly Tarrison-Gaskin.
Performers: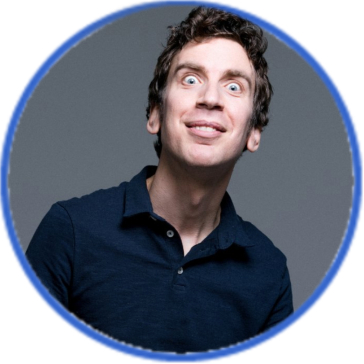 David Brennan
David Brennan can be found all over Ottawa. He just wrapped his new solo show "David Brennan Ghosts You!" for Ottawa Storytellers and is the returning host for the Ottawa Adventure Film Festival. Last January he fronted the sold-out Beautiful Monsters Concert at the National Gallery of Canada. You can catch him slinging jokes often at Absolute Comedy and Yuk Yuk's Ottawa.
Kimberly Sunstrum is a Queer, Afro-Canadian singer-songwriter from the Ottawa-Gatineau region. Blending profound vocals with heartfelt lyrics, Sunstrum's music delves into topics on family, race, feminism, Queerness and the ways these multidimensional identities influence how we navigate the world. Kimberly's new song, 'Weighting' was released in June and she performed in the virtual Capital Pride Festival in August.
Attendees will be entered to win the following door prizes from our event sponsors in support of the #BuyLocal initiative: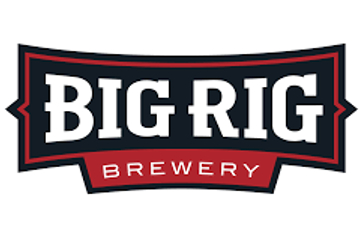 A $100 gift card for the online beer shop at the Big Rig Brewery.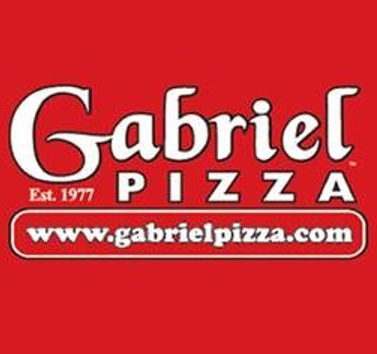 A $50 gift card for Gabriel's Pizza.

A $50 gift card for Crust and Crate Public House.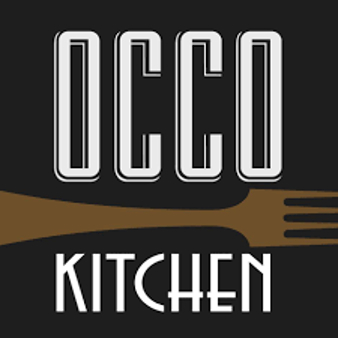 Two $50 gift cards for Occo Kitchen – Orleans.


A $50 gift card to Bourk's Complete Car Care in Kanata.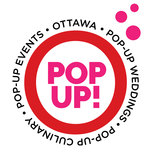 Ottawa Pop-Up Events' Party in a Box: The Pop Up Party in a Box is not just a gift box full of goodies – it's a complete event in a box. Beautifully packaged, our boxes can be enjoyed solo, with a close group of friends, via a virtual platform, or sent as a GIFT! Brimming with fabulous food elements, creative beverages, fun activities, curated playlists, a virtual photo booth, and more, the stage is set for you to experience fun and laughter, and to create unforgettable memories.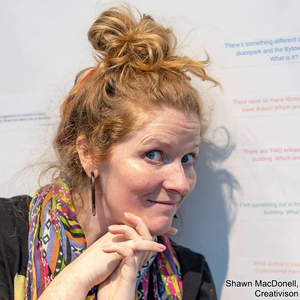 Art from Brenda Dunn of Art in Jest: Ottawa landmark Living Colouring Book postcards, an original watercolor study of parliament from that series, and a copy of Ginger Binge, Brenda's comic book about her inability to be an adult.
About the artist: Brenda Dunn has been getting in trouble for crayoning on the walls for as long as she can remember. She eventually went to art school at the University of Guelph and drew on whatever she wanted.
She works and plays in Ottawa where she came for grad school and just stuck around ever since. You can see all the things she makes at artinjest.com, or rifle through her digital sock drawer on instagram, Twitter, and Facebook all @artinjest.
She also doesn't totally get why these things are always written in the third person but concedes that it does just sort of feel right.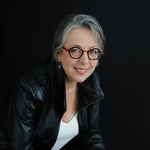 Two copies of Catherine Proctor's new book, Leverage the Arts Ecosystem to Influence Local Prosperity.
About the author: Cate Proctor MBA is Founder and Principal of Proctor Shift Consulting, an arts sector focused, evidence-based consulting practice, at the intersection of art, community and business. Her more than 20 years in senior arts administration, creative industries and consulting roles has influenced creative cultural sector development through socially engaged art and community-inspired projects. Specifically, she has successfully guided performing arts venues, arts service organizations, arts cooperatives, and festivals in strategic planning, operations, audience development, fundraising, marketing, and governance initiatives. She purposefully advances financial stability, public engagement, and positive organizational cultures that grow both audiences and arts programming. She recently began working with the integrated dance community, facilitating online gatherings and supporting the work of dancers with disabilities.
Her practice also intersects with arts sector research at both the academic and sector level informing overall sector development. In 2020, her company published Leverage the Arts Ecosystem to Influence Local Prosperity, a handbook that offers holistic strategies and tactics to guide cultivation of local, asset-based partnerships. At its core, this partnership guide advocates for the germ of the creative that drives the ecosystem – the artist. She also co-authored the Arts and Culture Chapter for the Alternative Federal Budget (2020), published by the Canadian Centre for Policy Alternatives.